57th ANNUAL
AUTOZONE LIBERTY BOWL FOOTBALL CLASSIC
SATURDAY, JANUARY 2, 2016
KICKOFF AT 2:20PM (CST)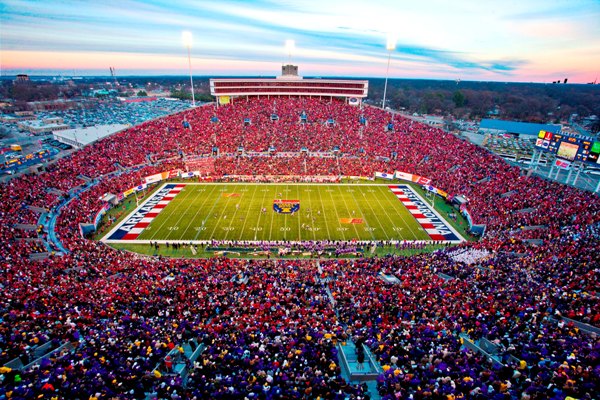 Cap off your New Year's weekend celebration at the best party in Memphis - the AutoZone Liberty Bowl!
Celebrate the patriotic spirit of America as two of college football's top teams clash in our tradition-rich bowl game.
Plus, you will be entertained by a spectacular halftime show featuring a nationally-known recording artist joined by marching bands from across the country.