Over the AutoZone Liberty Bowl's 56-year history, one of the Bowl's trademark traditions is the colorful and patriotic pageantry. This key part of the game day experience is personified by the group of AutoZone Liberty Bowl Queens who come to Memphis from all across America.
(If you are a past or present Queen and are interested in participating in the AutoZone Liberty Bowl, please download the forms located at the bottom of this page.)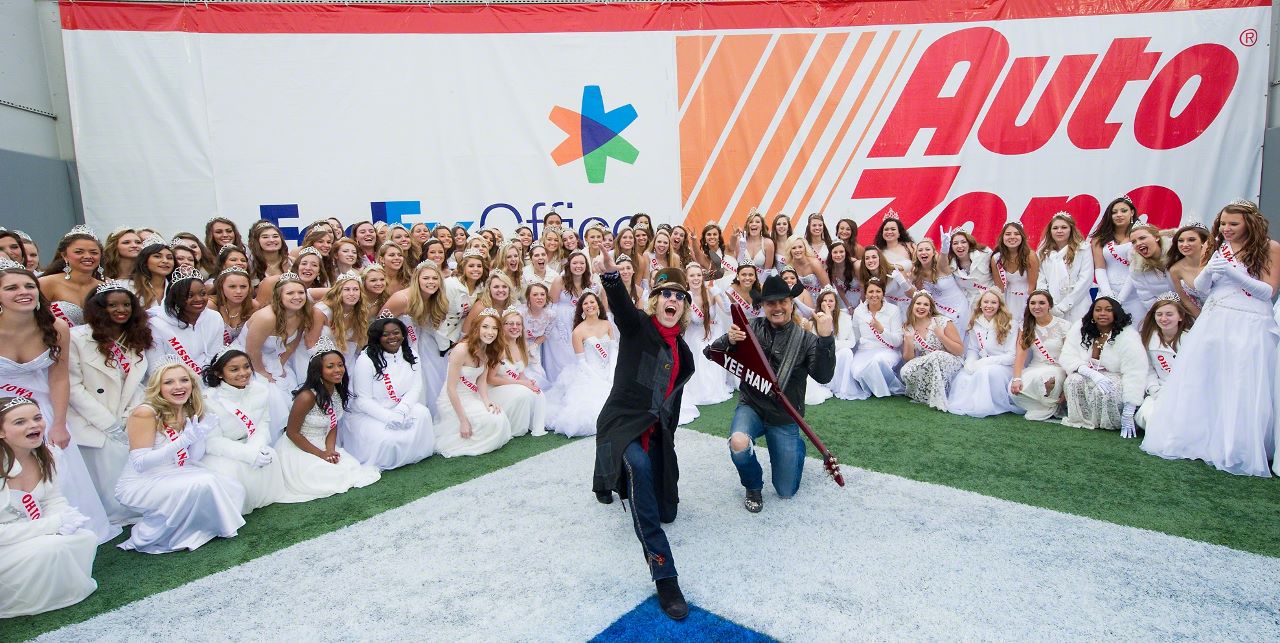 2014 AutoZone Liberty Bowl Queens with country music stars, Big & Rich
While in Memphis during Bowl Week, Queens enjoy a whirlwind of events and activities. Upon their arrival, Queens are welcomed to Memphis and the AutoZone Liberty Bowl at a reception held at their host hotel, the DoubleTree By Hilton Downtown. This event offers all the young ladies and their families with the opportunity to meet each other and prepare for a memorable week in the Bluff City.
On the day before the game, the annual St. Jude Queens Luncheon is held at St. Jude Children's Research Hospital. In addition to a delightful meal, these young role models will have the pleasure of hearing from a Bowl representative and the Bowl's charitable partner, St. Jude Children's Research Hospital. From there the festivities move to historic Beale Street for the thrilling experience of the AutoZone Liberty Bowl's action-packed Beale Street Parade. Each Queen is adorned in a special outfit designed exclusively for the Queens for this special appearance in the Bowl's annual parade in front of thousands of fans.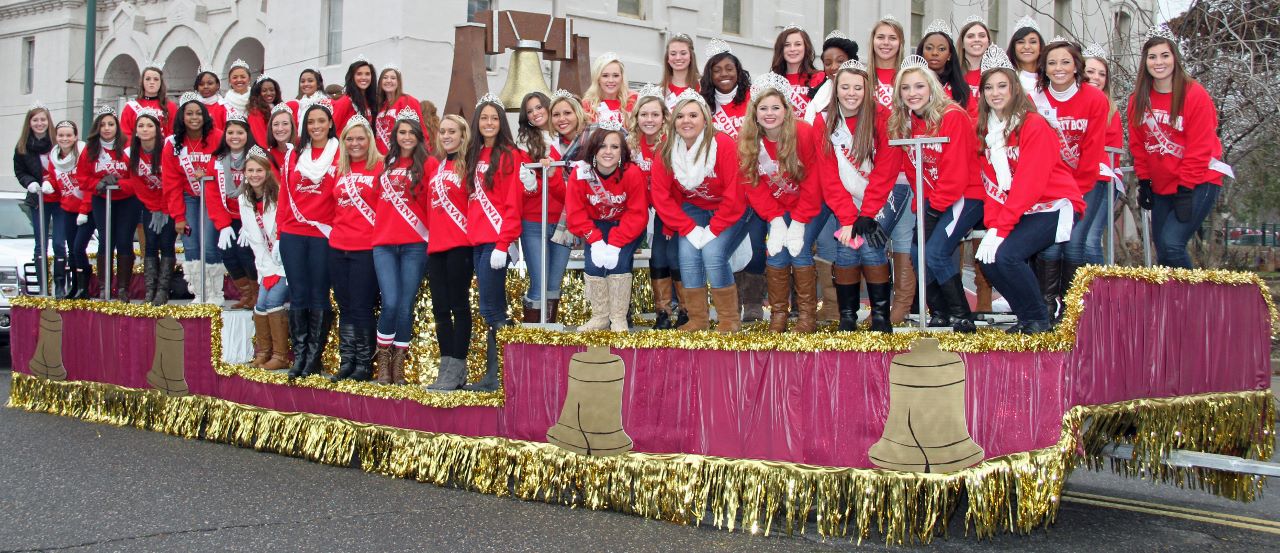 We have a spot for just you in the Parade on Beale Street!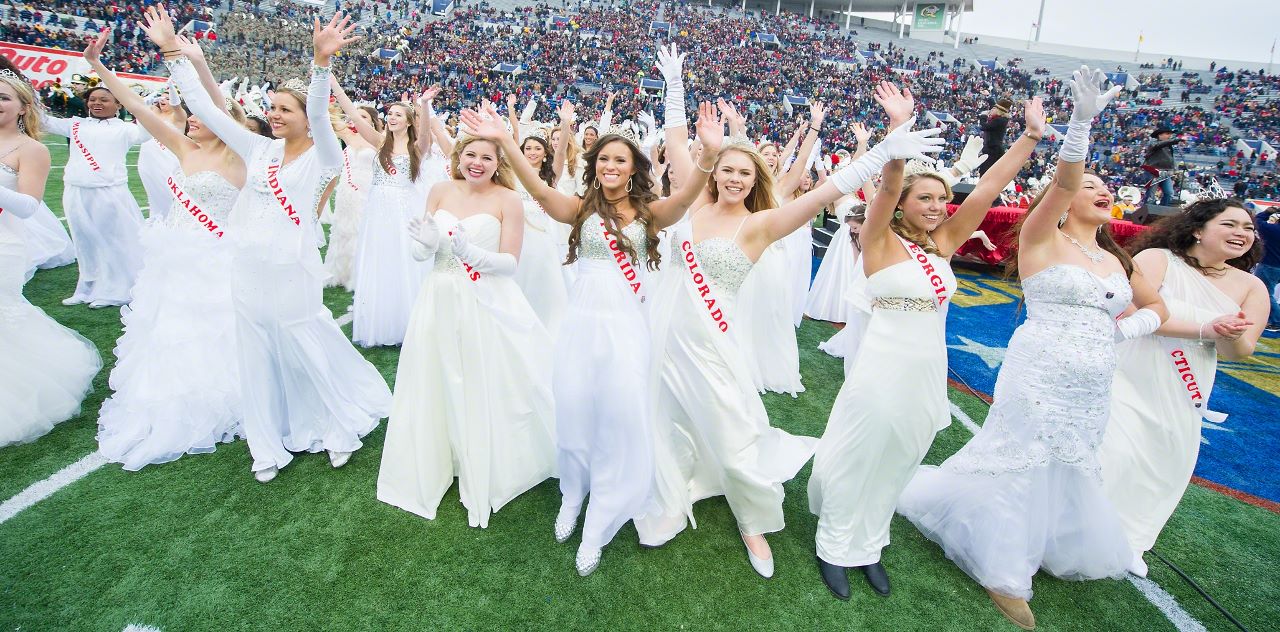 Be a part of the halftime show with a nationally known entertainer!
The Queen's non-stop schedule continues through game day at the AutoZone Liberty Bowl. The Queens will take the field to participate in both the patriotic pre-game show and the high-energy halftime spectacular featuring a nationally known entertainer. The young ladies will be wearing white gowns to symbolize the "White" portion of the AutoZone Liberty Bowl's "Red, White and Blue" patriotic theme. They will be escorted on the field by members of the Tennessee Air National Guard during the pre-game festivities. At halftime, they will be back in the spotlight as a focal point of the halftime show. They will join in the performance of dancers and musicians from across America, as well as the appearance of the kids of St. Jude Children's Research Hospital.
If you are a past or present Queen and are interested in participating in the AutoZone Liberty Bowl, please click on the links below to download the 2015 AutoZone Liberty Bowl Queens Brochure and Registration Form: