E-Newsletter
SEPTEMBER 11, 2014
REMEMBERING 9/11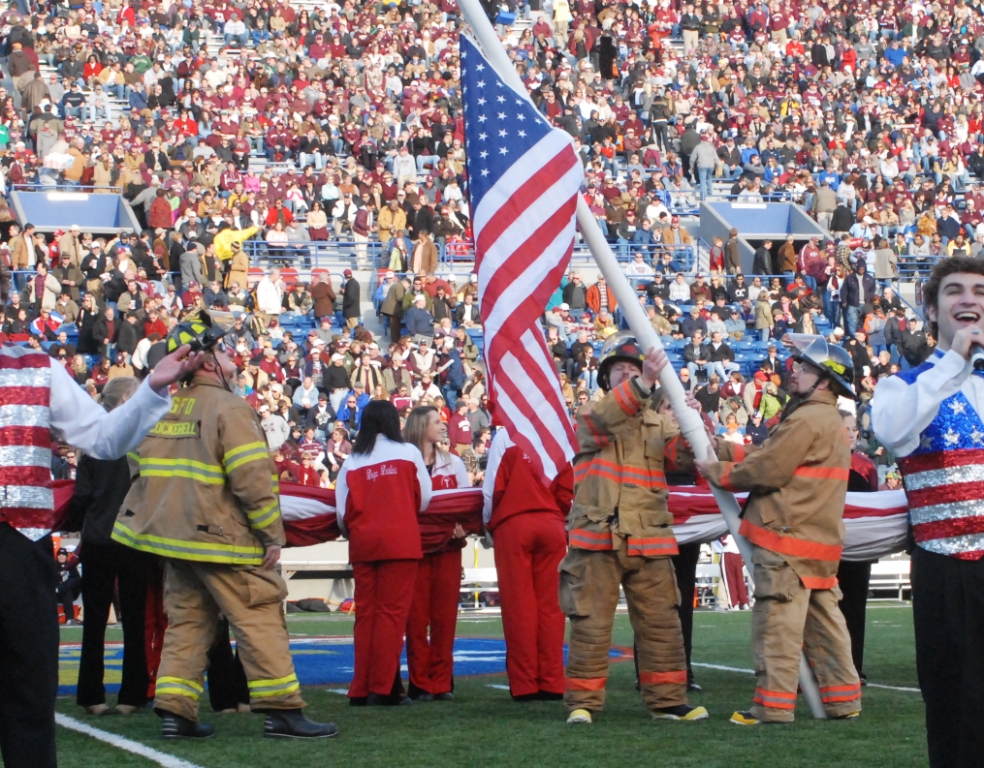 For 56 years, the AutoZone Liberty Bowl has been a celebration of America's freedom, patriotism and liberty. During that time, the Bowl has recognized and honored distinguished Americans including military leaders, outstanding coaches, legendary entertainers, business leaders and great athletes for their outstanding service to our nation.
In 2001, we presented the AutoZone Liberty Bowl's highest honor to the brave men and women of the New York City Police Department, New York City Fire Department and First Responders for their heroic efforts on September 11, 2001.
May we always remember those affected by the events of September 11, 2001--remember those who lost their lives, those who lost loved ones and the countless acts of bravery and heroism that occurred that day.
We hope you join us on December 29 at the 56th AutoZone Liberty Bowl as we pay tribute to America during the patriotic pre-game ceremonies.
OUR CONDOLENCES
We want to express our condolences to Mississippi State and Ole Miss on the passing this week of their legendary broadcasters, Jack Cristil and Stan Sandroni. We extend our deepest sympathies to the families of these two great gentlemen who contributed so much to their respective universities and college football.
GAMES WE'RE FOLLOWING THIS WEEK
Friday, September 12
| | |
| --- | --- |
| Baylor at Buffalo | 7:00 p.m. CT |
Saturday, September 13
| | |
| --- | --- |
| UCF at Missouri | 11:00 a.m. CT |
| UMass at Vanderbilt | 11:00 a.m. CT |
| West Virginia at Maryland | 11:00 a.m. CT |
| Arkansas at Texas Tech | 2:30 p.m. CT |
| Georgia at South Carolina | 2:30 p.m. CT |
| Iowa State at Iowa | 2:30 p.m. CT |
| Kansas at Duke | 2:30 p.m. CT |
| Louisiana-Lafayette at Ole Miss | 3:00 p.m. CT |
| Minnesota at TCU | 3:00 p.m. CT |
| Mississippi State at South Alabama | 3:00 p.m. CT |
| Southern Miss at Alabama | 5:00 p.m. CT |
| UL-Monroe at LSU | 6:00 p.m. CT |
| UTSA at Oklahoma State | 6:00 p.m. CT |
| Kentucky at Florida | 6:30 p.m. CT |
| Tennessee at Oklahoma | 7:00 p.m. CT |
| UCLA vs. Texas | 7:00 p.m. CT |
| Rice at Texas A&M | 8:00 p.m. CT |
EARLY BOWL PROJECTIONS
Check out these early bowl projections for SEC vs. Big 12 match-ups you might see in this year's AutoZone Liberty Bowl:
Ole Miss vs. Texas Tech (Mark Schlabach, ESPN.com)
Ole Miss vs. Oklahoma State (Jerry Palm, CBSSports.com)
Mississippi State vs. Oklahoma State (Phil Steele)
Ole Miss vs. Texas (CollegeFootballNews.com)
Ole Miss vs. West Virginia (Jason Kirk, SBNation)
South Carolina vs. TCU (USA Today)
LINKS:
SEC: Week 3 Notes
Big 12: Week 3 Notes
Follow the Bowl:
Twitter: @AZOLibertyBowl
Facebook: AZOLibertyBowl
Instagram: autozonelibertybowl
YouTube: AZLBTV
LinkedIn: AutoZone Liberty Bowl
Special Thanks:
We would like to thank these companies for their support of the AutoZone Liberty Bowl: Cadence Bank, Allstate, Burger King, Roadshow BMW and UnitedHealthcare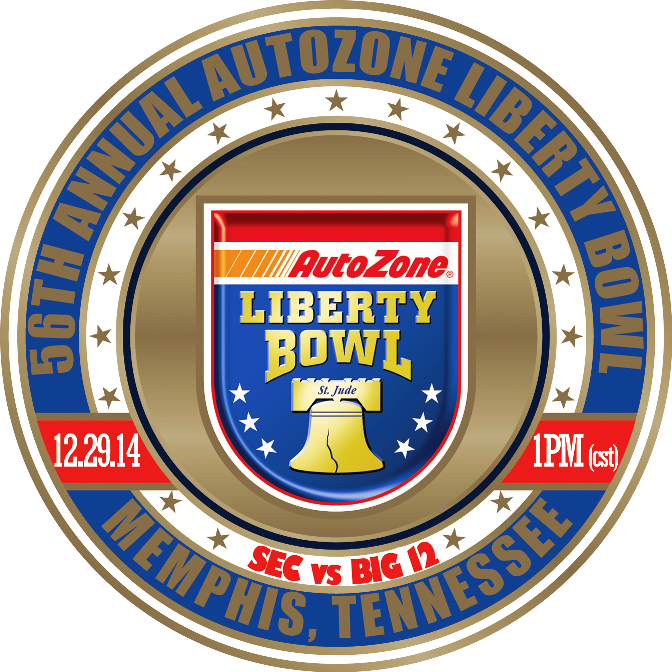 AutoZone Liberty Bowl Football Classic
959 Ridgeway Loop Road, Suite 101, Memphis, TN 38120 - 901-795-7700 - www.AutoZoneLibertyBowl.org