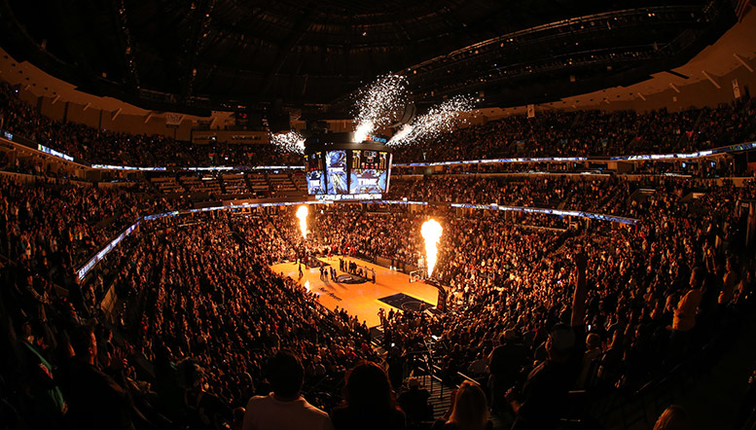 Memphis Grizzlies Basketball
The AutoZone Liberty Bowl and the Memphis Grizzlies have teamed up to provide visiting fans the opportunity to join their AutoZone Liberty Bowl team watch the Memphis Grizzlies. Discounted tickets are available for purchase by using the link below. For questions, or to book your group of 15 or more, please contact Jonathan Jones at (901) 205-1436 or e-mail jjones@grizzlies.com.
Available Game Dates
Saturday, December 29th vs. Boston Celtics
Wednesday, January 2nd vs. Detroit Pistons
Discount Ticket Purchase Link
The link below will shut off at 12:00 PM on your selected game date.
How to order tickets in these easy steps:
Order your tickets online - it's fast and secure.
Follow these simple steps and take advantage of this special offer.
1. Visit our purchase page: https://oss.ticketmaster.com/aps/grizzlies/EN/link/promotion/home/7fc822984ad300681f754f8375bcc9ec31364142
2. Click on the "Find Tickets" button next to the game you wish to attend.
3. To gain access, type 1819JJLB into the "Special Offer Code" box and click "Verify"
4. Under the section "1. Select number of tickets", use the drop-down next to "Group" to select the number of seats you want.
5. Under the section "2. Select your section", choose your desired seat location, and click "find seats" in the bottom right corner.
6. Click the "add to cart" button next to the seats you want to purchase.
7. If you have a Memphis Grizzlies account, log in. If not, "Create an account".
8. Next to "Select Delivery" choose "Will Call (USD 0.00)". Then click the "checkout" button. (Note: tickets will be accessible through your mobile phone. They will NOT be
picked up at Will Call.)
9. Enter your payment information and complete your purchase.
10. You will receive an email confirmation, and can then download your tickets to your mobile phone using either the Grizzlies app or through Grizzlies Ticketmaster Account Manager (www.grizzlies.com/mobiletix).

Questions?
Please contact Jonathan Jones at (901) 205-1436 or via e-mail at jjones@grizzlies.com
Grizzlies games are better with a Group! Save a TON and catch some great games this season with your closest friends and family! Click here for more information: Group Tickets