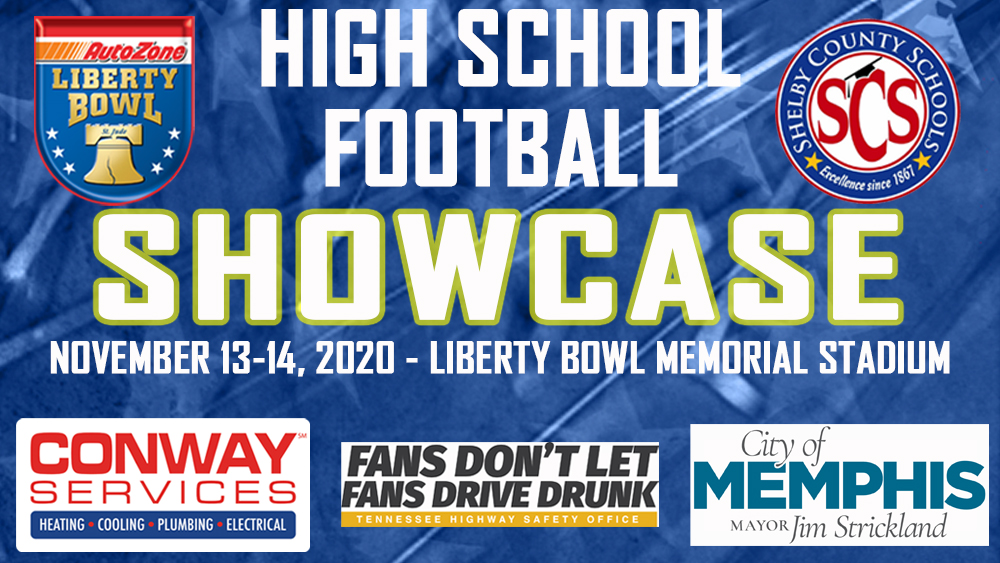 The AutoZone Liberty Bowl, in partnership with Shelby County Schools, will co-host The High School Football Showcase/Combine for all student-athletes attending Memphis area schools. The Showcase will be held at Liberty Bowl Memorial Stadium on November 13 and 14. The Showcase will be open to current Junior and Senior football student-athletes attending Shelby County Schools and current Senior football student-athletes attending municipal schools and private schools in the Memphis metro area.
The Showcase will be an NFL-style combine measuring each student-athlete's height, weight, strength, speed and various football skills. Each participant will be videotaped throughout the event and will receive a personalized video to provide potential college recruiters.
"Shelby County Schools is proud to partner with the AutoZone Liberty Bowl to provide this outstanding opportunity for these very deserving student-athletes," said Dr. Joris Ray, Superintendent of Shelby County Schools. "The Showcase will offer these talented student-athletes a first-class environment to display their skills and talent."
"The AutoZone Liberty Bowl is honored to team with Shelby County Schools to continue our tradition of providing a high-level platform for the top high school football players in our area to demonstrate their abilities for college teams and potentially earning a college scholarship," said Steve Ehrhart, Executive Director of the AutoZone Liberty Bowl.
All health and safety protocols and guidelines will be in effect at the High School Football Showcase. The Showcase will be open only to the student-athletes and coaches.
Players interested in participating should contact their high school football coach to register.