QUEENS
ANSLEY HARDEN SELECTED AS MISS AUTOZONE LIBERTY BOWL 2018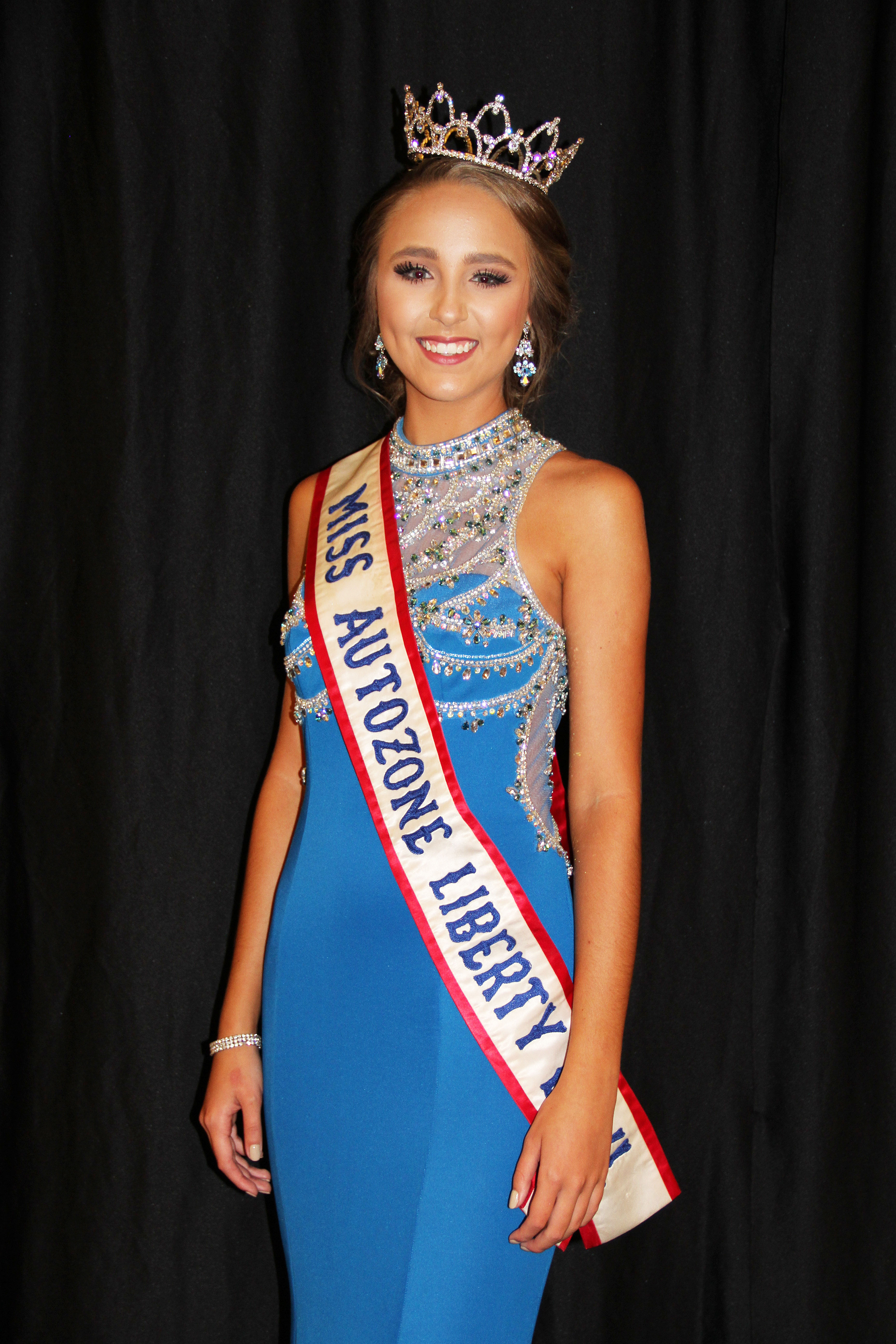 Miss AutoZone Liberty Bowl 2018, Ansley Harden
Ansley Harden from Rochelle, Georgia has been selected Miss AutoZone Liberty Bowl 2018. She received the honor in a competition that included candidates from across the United States.
Ansley is the daughter of Steve and Lisa Harden of Rochelle, Georgia. She is a 2018 honor graduate and 2018 STAR student of Wilcox County High School. While at WCHS, she was a member of Beta Club. Ansley was also a letterman on the Varsity Golf team and Cheerleading squad. She was voted Best All-Around and Senior Superlative by her senior class. In addition, she was voted Super Senior by the high school faculty and staff. Ansley was very active in Patriot's for Christ, Spanish Club, FFA, One-Act Play cast, and loved cheering on her WCHS Patriot athletic teams. She has helped with AWANA, Children's Church, Community Food Drives, and Vacation Bible School through her local church. After being crowned 2018 Miss Wilcox County High School and 2018 Wilcox County High School Homecoming Queen, Ansley was selected as Georgia's Homecoming Queen. This past July, she was selected as the 2018 America's Homecoming Queen in Pigeon Forge, Tennessee.

Ansley is currently a sophomore at Valdosta State University, where she is a Biology major on the Pre-Dentistry track. She hopes to pursue a career as a dentist and to eventually open her own practice. Ansley enjoys traveling, spending time with her friends, and going out to eat. Ansley seeks opportunities to serve others through church and community service, and spent 8 days in Cape Verde, West Africa, as part of a mission team during her senior year of high school. Her title of Miss AutoZone Liberty Bowl 2018 will provide her the opportunity to partner alongside The Ronald McDonald House and St. Jude Children's Research Hospital in efforts to make an impact on the lives of others.
Over the AutoZone Liberty Bowl's 60ear history, one of the Bowl's trademark traditions is the colorful and patriotic pageantry. This key part of the game day experience is personified by the group of AutoZone Liberty Bowl Queens who come to Memphis from all across America.
2018 Queens Brochure 2018 Queens Registration Form
(If you are a past or present Queen and are interested in participating in the AutoZone Liberty Bowl, please call Pam Kimery at 901-795-7700.)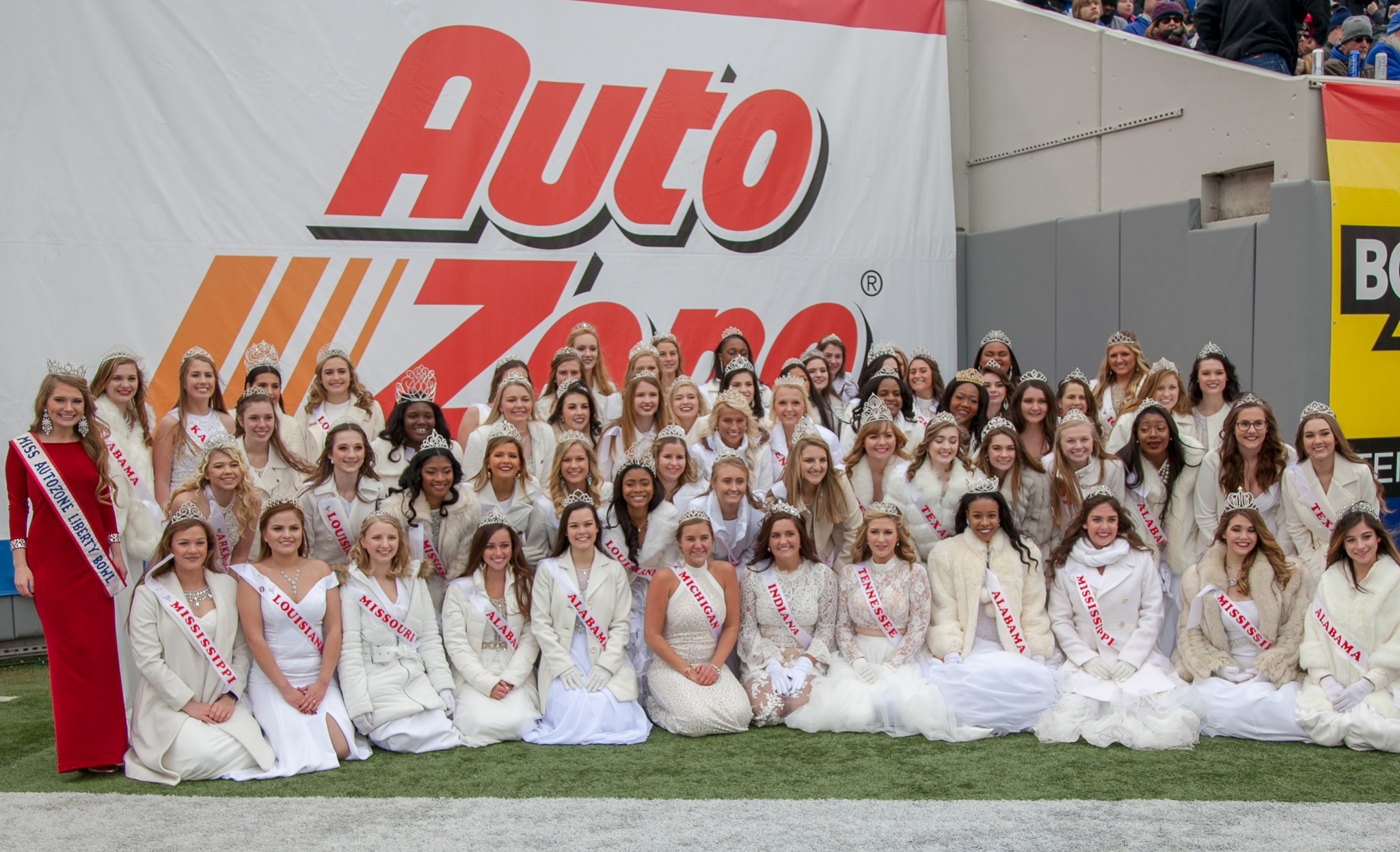 2017 AutoZone Liberty Bowl Queens
While in Memphis during Bowl Week, Queens enjoy a whirlwind of events and activities. Upon their arrival, Queens are welcomed to Memphis and the AutoZone Liberty Bowl at a reception held at their host hotel, the DoubleTree By Hilton Downtown. This event offers all the young ladies and their families with the opportunity to meet each other and prepare for a memorable week in the Bluff City.
On the day before the game, the annual St. Jude Queens Luncheon is held at St. Jude Children's Research Hospital. In addition to a delightful meal, these young role models will have the pleasure of hearing from a Bowl representative and the Bowl's charitable partner, St. Jude Children's Research Hospital. From there the festivities move to historic Beale Street for the thrilling experience of the AutoZone Liberty Bowl's action-packed Beale Street Parade. Each Queen is adorned in a special outfit designed exclusively for the Queens for this special appearance in the Bowl's annual parade in front of thousands of fans.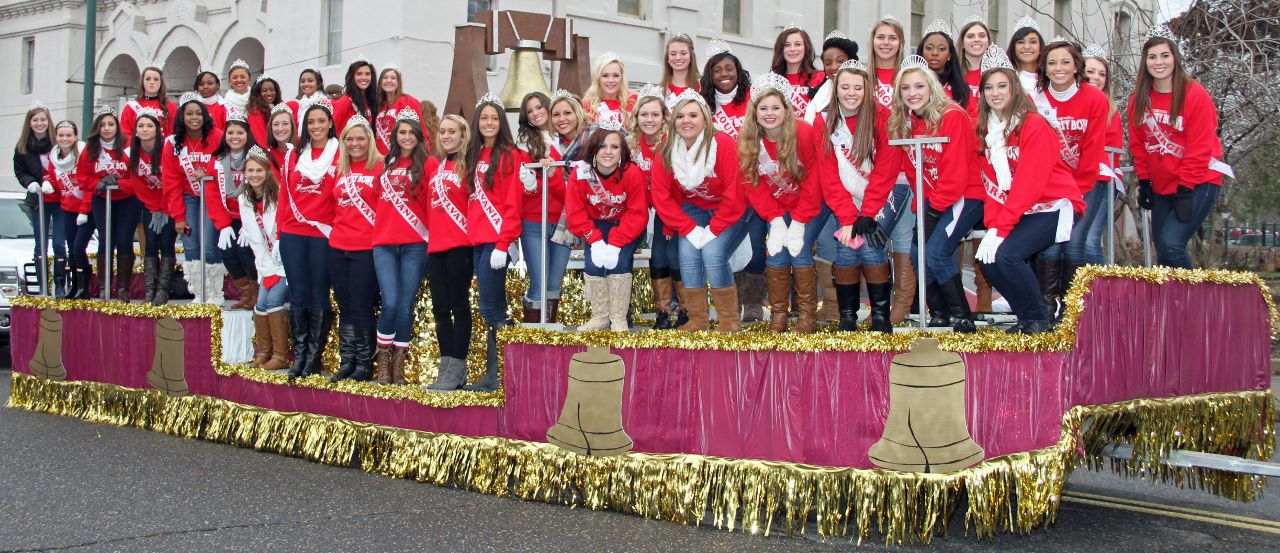 We have a spot for just you in the Beale Street Parade!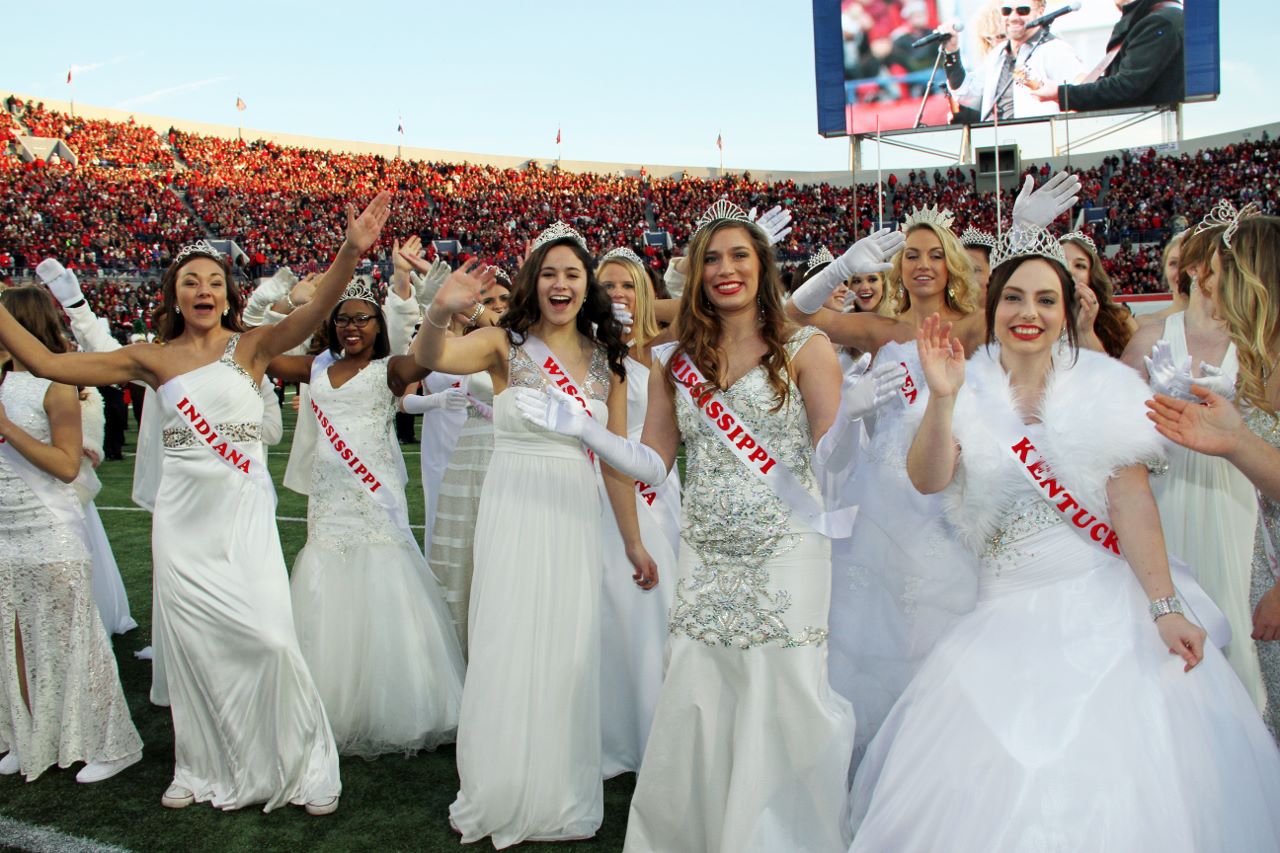 Be a part of the halftime show with a nationally known entertainer!
The Queen's non-stop schedule continues through gameday at the AutoZone Liberty Bowl. The Queens will take the field to participate in both the patriotic pre-game show and the high-energy halftime spectacular featuring a nationally known entertainer. The young ladies will be wearing white gowns to symbolize the "White" portion of the AutoZone Liberty Bowl's "Red, White and Blue" patriotic theme. They will be escorted on the field by members of the Tennessee Air National Guard during the pre-game festivities. At halftime, they will be back in the spotlight as a focal point of the halftime show. They will join in the performance of dancers and musicians from across America, as well as the appearance of the kids of St. Jude Children's Research Hospital.