AutoZone Liberty Bowl to Celebrate its 60th Game
Unveils Special Diamond Anniversary Logo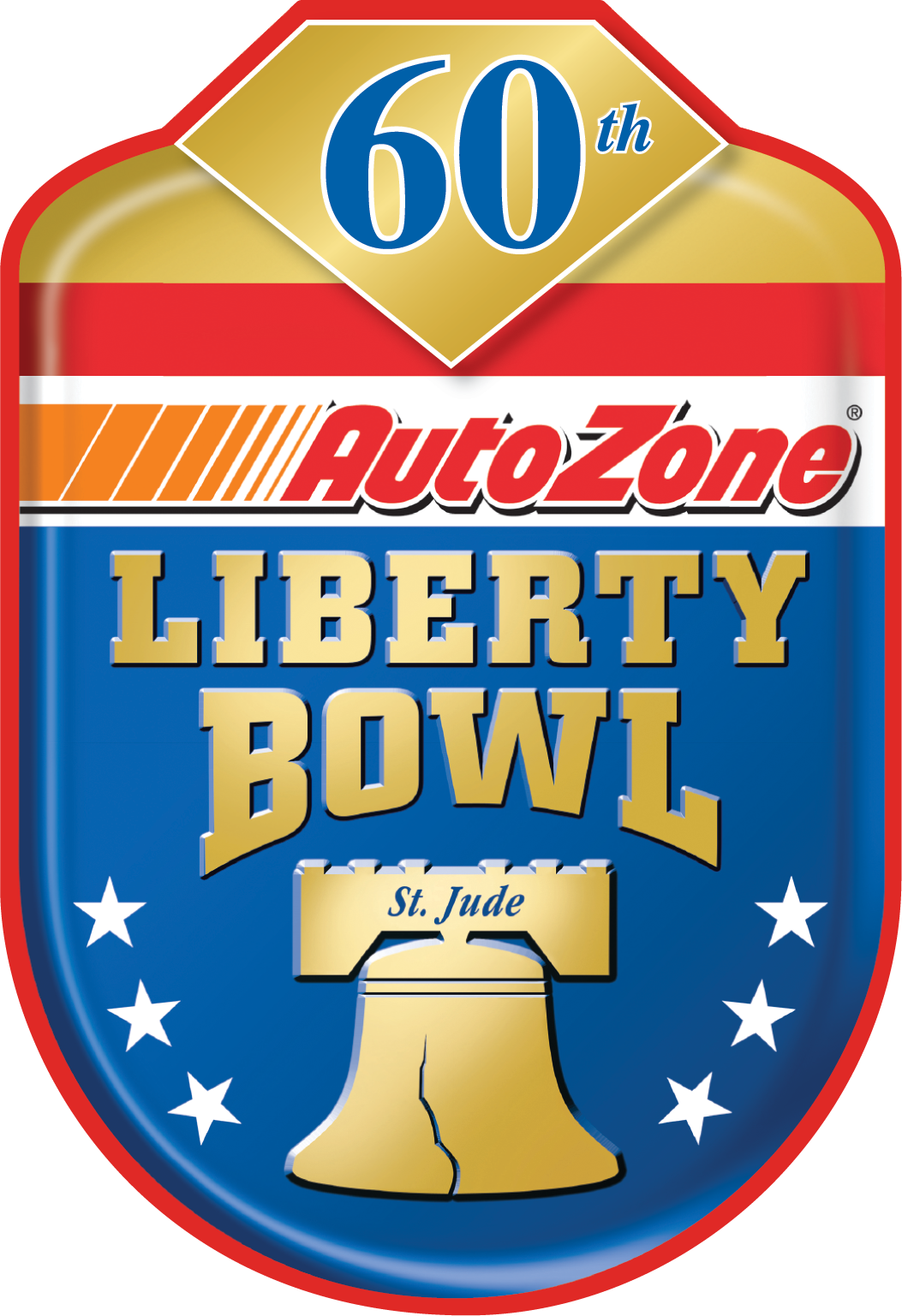 The AutoZone Liberty Bowl is celebrating its 60th Anniversary this year. In honor of this special milestone season, the AutoZone Liberty Bowl is unveiling its "Diamond Anniversary" logo which will be used through the 2018 season.
Our Title Sponsor, AutoZone, and the AutoZone Liberty Bowl worked together to create a unique logo design that incorporates the diamond shape in recognition of the Bowl's "Diamond Anniversary" – 60 years.

Founded on the principles of liberty, freedom and patriotism, the AutoZone Liberty Bowl is college football's 7th oldest bowl game. Many of college football's greatest coaches, players and teams have participated in the AutoZone Liberty Bowl.

Among the legendary coaches are Paul "Bear" Bryant, Frank Broyles, Vince Dooley, Pat Dye, Lavell Edwards, Lou Holtz, Johnny Majors, John McKay, Urban Meyer, Tom Osborne and Steve Spurrier. The list of outstanding players includes Heisman Trophy winners Terry Baker, Ernie Davis, Doug Flutie and Bo Jackson, as well as stars such as Archie Manning, AJ Green and Dak Prescott.

The date and time of the 60th AutoZone Liberty Bowl will be announced later this year.