To Purchase Tickets to the 2021 AutoZone Liberty Bowl
please call (901) 795-7700,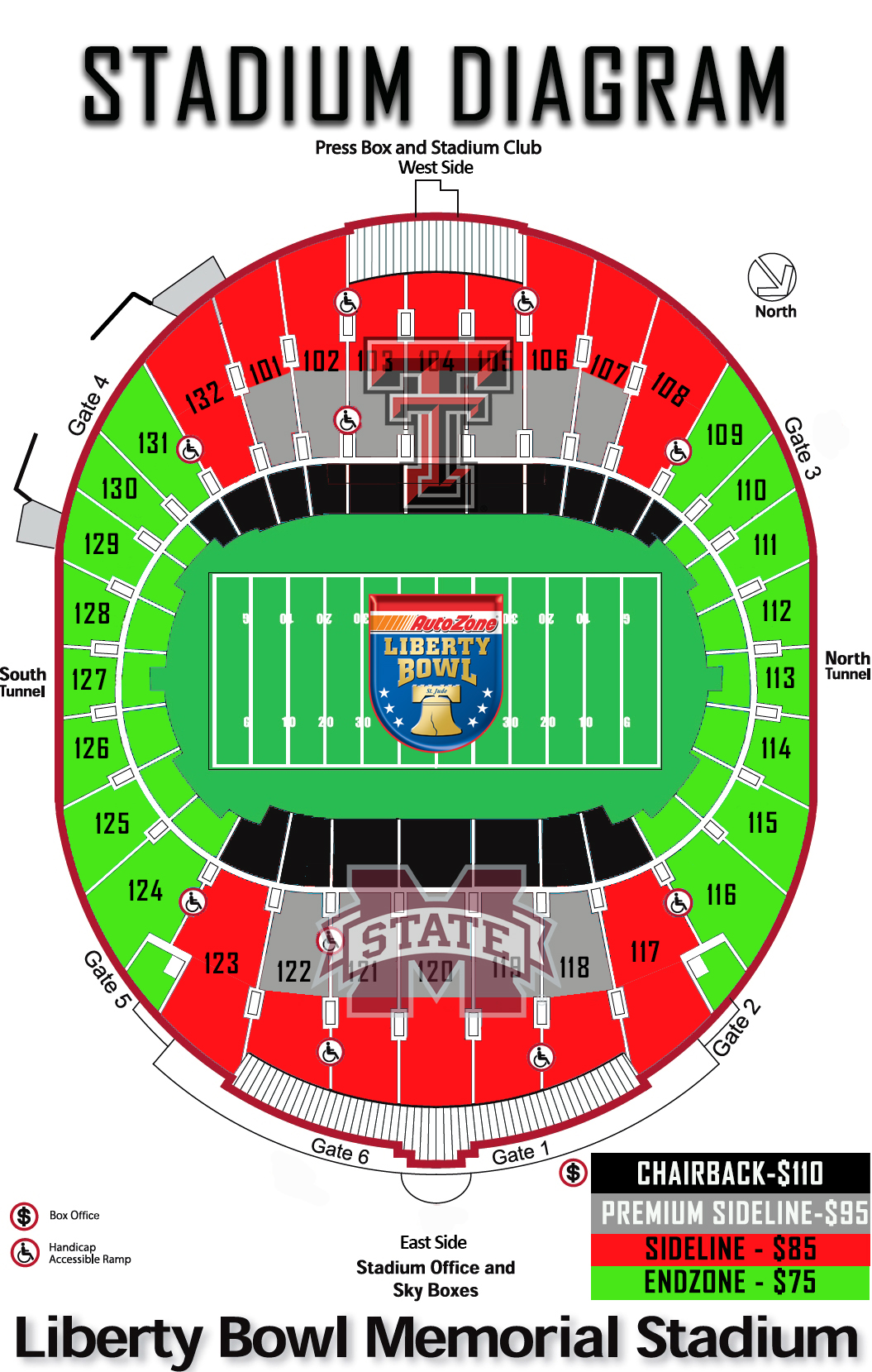 ACTION PACKS
Grab your specially priced Action Pack for the complete AutoZone Liberty Bowl experience! Only Action Pack buyers will receive great savings on tickets to Bowl Week events. Action Packs are no longer availalable due to parking being sold out. You can still order game tickets HERE and buffet tickets HERE.
STARTER - $570 (Save $20)
- Four (4) Sideline Game Tickets
- Four (4) Pre-Game Buffet Tickets
- One (1) Association Membership includes One (1) Parking Pass, Subscription and Gift
SOLD OUT - You can stil purchase game tickets HERE and buffet tickets HERE
IMPACT PLAYER - $1,090 (Save $60)
- Eight (8) Sideline Game Tickets
- Eight (8) Pre-Game Buffet Tickets
- One (1) Association Membership includes Two (2) Parking Passes, Subscription and Gift
- Invitations to Special Events
SOLD OUT - You can stil purchase game tickets
HERE
and buffet tickets
HERE
TEAM CAPTAIN - $1,610 (Save $120)
- Twelve (12) Sideline Game Tickets
- Twelve (12) Pre-Game Buffet Tickets
- One (1) Association Membership includes Four (4) Parking Passes, Subscription and Gift
- Invitations to Special Events
SOLD OUT - You can stil purchase game tickets
HERE
and buffet tickets
HERE
ALL-CONFERENCE - $2,600 (Save $180)
- Sixteen (16) Sideline Game Tickets
- Sixteen (16) Pre-Game Buffet Tickets
- One (1) Association Membership includes Six (6) Parking Passes, Subscription and Gift
- Two (2) Team Welcome Party Tickets
- Two (2) Pro Rodeo Tickets
- Two (2) President's Gala Tickets
- Invitations to Special Events
SOLD OUT - You can stil purchase game tickets
HERE
and buffet tickets
HERE
ALL-AMERICAN - $3,590 (Save $240)
- Twenty (20) Sideline Game Tickets
- Twenty (20) Pre-Game Buffet Tickets
- One (1) Association Membership includes Eight (8) Parking Passes, Subscription and Gift
- Four (4) Team Welcome Party Tickets
- Four (4) Pro Rodeo Tickets
- Four (4) President's Gala Tickets
- Invitations to Special Events
SOLD OUT - You can stil purchase game tickets
HERE
and buffet tickets
HERE
FOR MORE NFORMATION, CALL THE TICKET OFFICE AT (901) 795-7700 (or)
email tickets@libertybowl.org
TICKET EXCHANGE PARTNERS


---