Starship Featuring Mickey Thomas to Receive
Bowl's Outstanding Achievement Award
Rock Music Legend to Perform at President's Gala and Halftime Show
Grammy-nominated rock band Starship featuring Mickey Thomas has been selected to receive the 2022 AutoZone Liberty Bowl Outstanding Achievement Award. Each year, this award is presented by the AutoZone Liberty Bowl and St. Jude Children's Research Hospital in recognition of excellence in the field of music and entertainment. This time-honored recognition dates back to the early years of St. Jude and its founder, entertainer Danny Thomas.
The legendary group, led by Mickey Thomas, will receive the award at the President's Gala at the Peabody Hotel on Tuesday, December 27 at 6:30 pm. Past recipients include Danny Thomas, Elvis Presley, B.B. King, Lou Rawls, Clint Black, Little Richard, Alabama, The Beach Boys, LeAnn Rimes, The O'Jays, KC & The Sunshine Band, The Temptations, Big & Rich, The Commodores, The Isley Brothers, The Four Tops and Scotty McCreery.
Starship featuring Mickey Thomas will be the headline honoree at the President's Gala and star in the AutoZone Liberty Bowl's halftime spectacular on Wednesday, December 28. A portion of the band's performance will be telecast on ESPN during its coverage of the AutoZone Liberty Bowl game. The 64th annual AutoZone Liberty Bowl game will kick off at 4:30 pm.
The legendary band recorded three #1 hit songs "We Built This City" (nominated for a Grammy), "Sara" and "Nothing's Gonna Stop Us Now" (nominated for an Academy Award from the movie Mannequin).
Their hit "It's Not Over Til It's Over" became Major League Baseball's theme in 1987. Mickey's stellar voice and video charisma on Starship's video classics such as "We Built This City" and "Sara" became staples on MTV and VH1.
For tickets to the AutoZone Liberty Bowl President's Gala or the AutoZone Liberty Bowl Football Classic, call the AutoZone Liberty Bowl at (901) 795-7700 or visit www.AutoZoneLibertyBowl.org.
President's Gala
December 27, 2022 at 6:30 P.M.
Location: The Peabody Hotel
Tickets: $200 Per Person, $2,000 Table For 10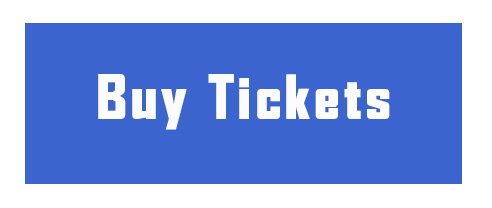 AutoZone Liberty Bowl Announces
Date and Time for 2022 Game
The 64th Annual AutoZone Liberty Bowl will be played Wednesday, December 28 at 4:30 p.m. CST and will be televised on ESPN.
For the second consecutive year, the AutoZone Liberty Bowl will have a late afternoon/early evening kickoff time. The AutoZone Liberty Bowl is the 7th oldest bowl game in America and has a long history of delivering exciting games and excellent television viewership.
"There will be no other football on television during this time slot, so it's a terrific opportunity for the AutoZone Liberty Bowl to showcase two outstanding universities from the SEC and Big 12, the Memphis community and St. Jude Children's Research Hospital to a national audience," said Steve Ehrhart, Executive Director of the AutoZone Liberty Bowl. "The AutoZone Liberty Bowl is thrilled to play our game in this prime television window as part of ESPN's bowl game lineup."
About the AutoZone Liberty Bowl:
The AutoZone Liberty Bowl was founded in 1959.
64 different universities have participated in the AutoZone Liberty Bowl.
The AutoZone Liberty Bowl's 64-year history has featured many of college football's most outstanding coaches and players: Bear Bryant, Steve Spurrier, Urban Meyer, Dan Mullen, Kirby Smart, Mike Gundy and Heisman Trophy winners Ernie Davis, Terry Baker, Doug Flutie and Bo Jackson. As well as recent star players such as A. J. Green, Dak Prescott, Anthony Miller and Drew Lock.
Tickets for the 64th AutoZone Liberty Bowl are available by calling the AutoZone Liberty Bowl at (901) 795-7700 or go to www.ticketmaster.com.