27TH ANNUAL AUTOZONE LIBERTY BOWL GOLF CLASSIC

MONDAY, JUNE 6, 2022
SHOTGUN STARTS - 7:15 AM AND 1:15 PM
DISTINGUISHED CITIZEN AWARD DINNER/AUCTION
HONORING STEVE SPURRIER
SUNDAY, JUNE 5, 2022
HILTON MEMPHIS HOTEL - 5:30 P.M.
Tournament festivities begin on Sunday, June 5, 2022 with the Distinguished Citizen Award Dinner honoring Steve Spurrier at the Hilton Memphis Hotel. Cocktails and a silent auction begin at 5:30 PM, followed by dinner and live auction at 6:30 PM.
The 2022 AutoZone Liberty Bowl Golf Classic will be held on Monday, June 6 at TPC Southwind with shotgun starts at 7:15 AM. and 1:15 PM. All proceeds from the tournament go directly to St. Jude Children's Research Hospital.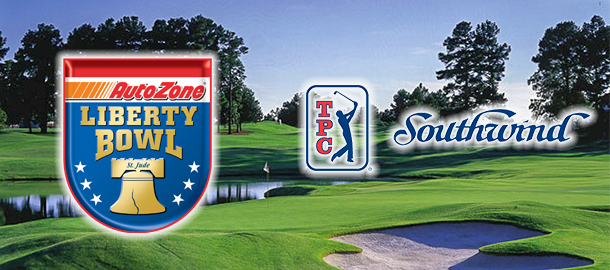 27th Annual AutoZone Liberty Bowl Golf Classic
Benefiting St. Jude Children's Research Hospital
Monday, June 6, 2022 - 7:15 AM & 1:15 PM Tee Times - TPC Southwind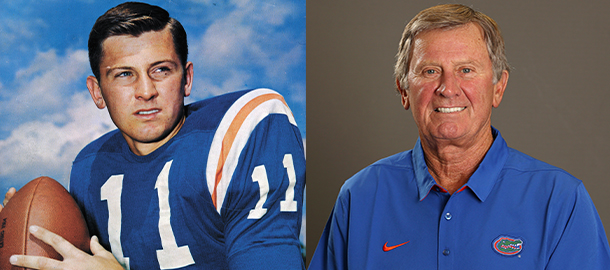 AutoZone Liberty Bowl Distinguished Citizen Award Dinner
Honoring Steve Spurrier
Sunday, June 5, 2022 - 5:30 PM - Hilton Memphis Hotel
for more information or questions
Dinner Presented By:

2022 AutoZone Liberty Bowl Golf Classic Tournament Sponsors:
2022 AutoZone Liberty Bowl Golf Classic Results

First Flight

1stPlace: Howard Strelsin Team (-16)

2ndPlace: SKB Facilities & Maintenance (-15)

3rdPlace: Integrated Communications (-14)

Second Flight

1stPlace: WCM Investment Management (-7)

2ndPlace: Memphis Tourism (-7)

3rdPlace: AutoZone (-7)

Third Flight

1stPlace: The Peabody (-3)

2ndPlace: Metro Construction (-3)

3rdPlace: Staffline (-3)

Chipping Contest:

AM Winner: Aaron Reed

PM Winner: Sarah Posey

Putting Contest:

AM Winner: Freddie Moss

PM Winner: Chris Thompson

Longest Drive:

Landon DeStefano (Mens)
Sarah Posey (Ladies)

Most Accurate Drive:

Eric Brown

Closest to the Pin:

Anne Johnson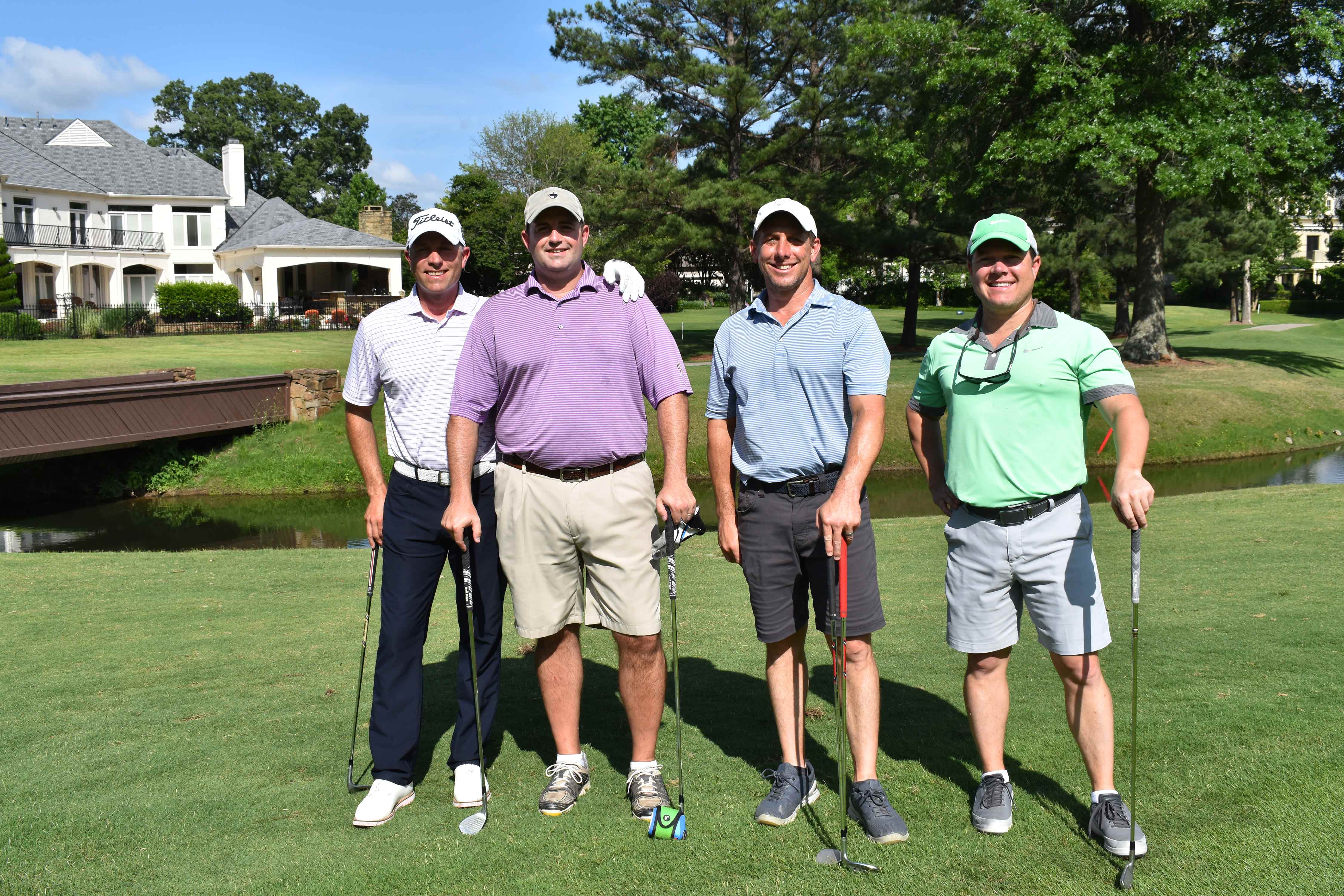 Nesvick Trading Group finished in 1st place in the 2021 AutoZone Liberty Bowl Golf Classic